3rd Anniversary Event for the Electoral Psychology Observatory
In celebration of EPO's third anniversary, Global Elections Day and the recent ESRC Celebrating Impact Award for "Outstanding International Impact" jointly won by Michael and Sarah, we hosted an event in UK Parliament. The event "The State of Electoral Hostility" was co-chaired by Sir Peter Bottomley (Father of the House, Conservative) and Dr Stella Creasy (Labour).
The research presentations (powerpoint slides) by Michael Bruter and Sandra Obradovic can be found below:
EPO Anniversary Event – Talk by Michael Bruter
EPO Anniversary Event – Talk by Sandra Obradovic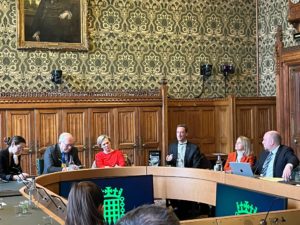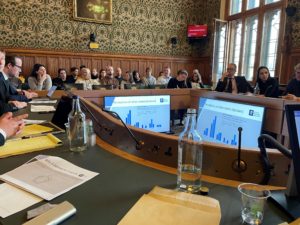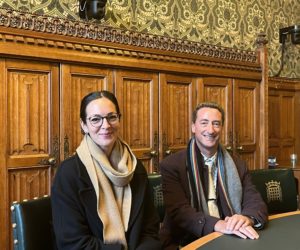 ESRC Celebrating Impact Award Winners!
In November, Sarah Harrison and Michael Bruter jointly won the ESRC Celebrating
Impact "Outstanding International Impact" for their research in electoral psychology and electoral ergonomics.
You can learn more about the research behind the award below:
Images from the event: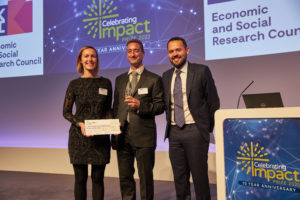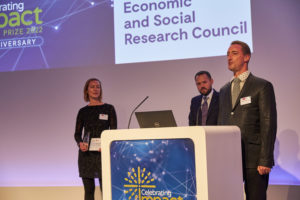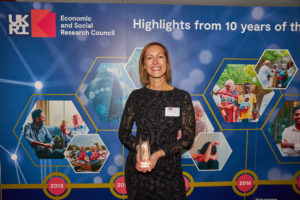 EPO 2nd Anniversary – Electoral Hostility: is the sanctity of elections under threat? | LSE Online Event
A mere few years ago, who would have ever expected some people unhappy with the results of a US Presidential election to forcibly enter the Capitol to prevent a democratic result from being certified? Between the disruption from external threats such as covid and terrorism and the ever-increasing tension and frustration between voters, is the sanctity of elections under threat? Is there a risk that some will consider that electoral democracy – the very foundation of our modern societies – should no longer apply when they are unhappy with its outcomes?
On Global Elections Day in 2021 we celebrated the first anniversary of our Electoral Psychology Observatory and discussed the future of the sanctity of electoral democracy when it is doubly challenged by external threats and electoral hostility.
Official Launch of the Electoral Psychology Observatory
6th February, 2020 in London, UK.
On Global Election Day, Thursday 6th February 2020, we welcomed guests from across the world to the launch of our new Electoral Psychology Observatory: which included the launch of our two projects "The Age of Hostility" and "First and Foremost: the electoral experience of first time voters", our forthcoming book Inside the Mind of a Voter (Princeton University Press), and our new online Almanac of Electoral Ergonomics!
Jean Monnet Europa Policy Lab: Making Elections Work for Citizens: Optimising Electoral Ergonomics and the Electoral Experience of Vulnerable Voters
13th May, 2019 at the Australian National University, Australia
Professor Michael Bruter and Dr Sarah Harrison were invited to the Europa Policy Lab to discuss the interface between elements of electoral organisation and management and the psychology of voters.Their presentation covered how to improve voters' electoral experience and satisfaction and ensure effective access, equality of experience and inclusion both for voters in general and specific categories such as first time voters, disabled voters, etc. The discussion identified some of the key problems and inefficiencies that Electoral Management Bodies may face both in the run up to an election and on Election Day itself and deal with practical solutions to them one by one.
FALLING WALLS 2012 – Berlin Conference on Future Breakthroughs in Science and Society.
Ueber 600 Teilnehmer aus 75 Laendern treffen sich am 09.November 2012 in dem Radialsystem Berlin.
Naehere Infos unter: falling-walls.com